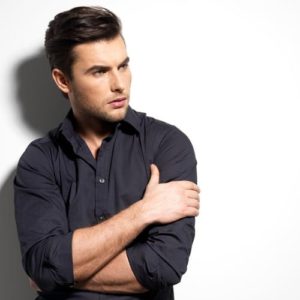 Hair loss is incredibly common and occurs for a variety of reasons such as aging, genetics, and hormonal changes. Men and women alike may find themselves victims of unwanted hair loss, but luckily there are ways to combat it through hair restoration techniques. Hair restoration is a process of restoring the individual to a fuller head of hair. If you're a healthy individual with unwanted hair loss, realistic goals, and healthy hair growth at the back and sides of your head, you could be an ideal candidate for hair transplant surgery. Below are some of the hair restoration techniques at The Diamond Face Institute.
Follicular Unit Transplantation (FUT)
Follicular Unit Transplantation (FUT) is an excellent technique for those suffering from extensive balding. Sometimes called the "strip," FUT recreates natural hair patterns in places where hair is thinning or balding. During this procedure, the hair at the back of your scalp is trimmed in the donor area, and then a predetermined part of the scalp is excised. The surgeon then divides the excised scalp portion into sections, preparing grafts to be inserted into the desired locations on the scalp. To create a natural looking hairline, single hairs are placed, and then larger hair grafts are inserted to add thickness.
Follicular Unit Extraction (FUE)
With Follicular Unit Extraction (FUE), the doctor shaves the entire back of your scalp, carefully removing particular follicular units so that the extraction sites are hidden when the shaved hair grows back. The hair grafts are then inserted into other areas of the scalp in similar fashion to the strip method. No stitches are necessary with this method, but less hair is moved in a session than can be removed with the strip technique.
Eyebrow Hair Transplantation
Either of these above methods can be used to transplant hair to your eyebrows. Individual hair follicles are transplanted one at a time into the brow line to create the desired appearance. It takes a careful eye to do this well, and our surgeon is an experienced expert. The transplanted hair will continue to grow as scalp hair, which means that regular trimming will be necessary.
Facial Hair Transplantation
Another technique for hair restoration is used to create fuller facial hair. Again using either the FUT or FUE method, donor hair is removed from the back of the scalp and strategically placed along the beard and mustache area.

Each of these techniques is a careful process requiring the artistic ability and practiced hands of a skilled and experienced hair transplant surgeon. During your consultation, your surgeon will discuss your desires and determine the hair restoration technique that will best meet your needs. To schedule your private consultation at The Diamond Face Institute, please call us at 310-859-9816, or fill out our online contact form for more information.