As a result of physical aging, facial tissues become loose over time and cause the skin and muscles around the eyes and forehead to become weak and sag. Over time, unwanted forehead wrinkles and baggy skin starts to fall over the eyelids. As facial tissues begin to decline, your face can appear irritated, exhausted, and aged. Brow drooping can also encroach on your vision, which can be frustrating and unappealing.
Individuals no longer need to be embarrassed about their aging, wilting skin. You can achieve your desired results by transforming your brows with brow lift surgery. By repositioning the eyebrows and forehead muscles, the brows are lifted and tightened, forming a firmer forehead and brow free of wrinkles. Brow lift surgery can be completed as a standalone procedure or combined with other facial treatments such as a facelift that targets lower portions of the facial tissues for complete facial rejuvenation.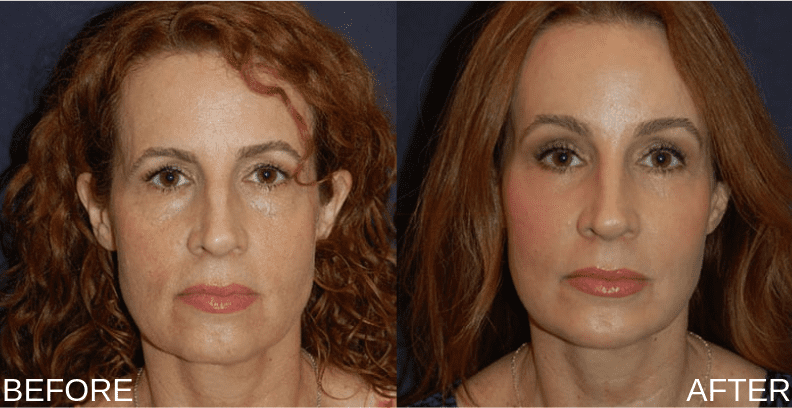 Benefits of a Brow Lift
Battling the elements of aging can be tricky; however, brow lift surgery comes with many beneficial outcomes, including:
Tightened brows and forehead
Restored youthful appearance
Smoother complexion
Improved and brightened facial appearance
Line and wrinkle reduction
Natural eyebrow style and curves retained
Remedied vision impairments caused by drooping skin
Higher confidence and enhanced perception of oneself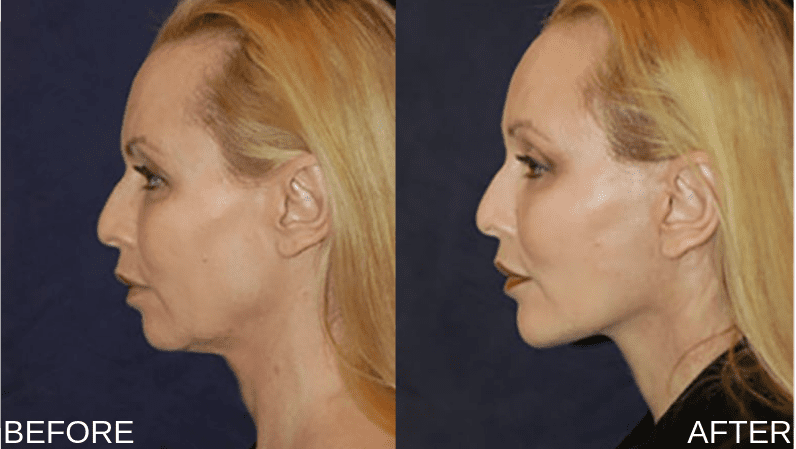 The Brow Lift Process
Brow lift surgery involves gently lifting the outer corners of the eyebrows and removing unwanted wrinkles by extracting excess skin. Dr. Diamond is a skilled surgeon who utilizes his expertise, aesthetics, and techniques to make small incisions directly above the orbital range to maintain the natural curving of the brows. He uses tiny, hidden incisions in the hair, with no hair loss or visible scarring. Excess skin is removed, and facial integrity remains intact. By following these procedures, Dr. Diamond provides healthy, beautiful, natural-looking results. Scars from this procedure are virtually undetectable, and the outcome is sure to remain subtle. Other surgeons may relocate eyebrows in a higher position, resulting in a permanently surprised expression that does not look natural and can be viewed as uncharacteristic. Dr. Diamond specializes in strategically placing the brows in a more natural position to provide genuine results. Dr. Diamond's safe, effective procedures operate with advanced technology to provide many individuals with a satisfying outcome.
Sagging brows and wrinkles no longer need to intrude on your vision or ruin your desired youthful facial expression. Tired-looking skin can be a thing of the past! Contact Dr. Diamond's office today by calling (310) 859-9816. Your dream brows can now become a reality!