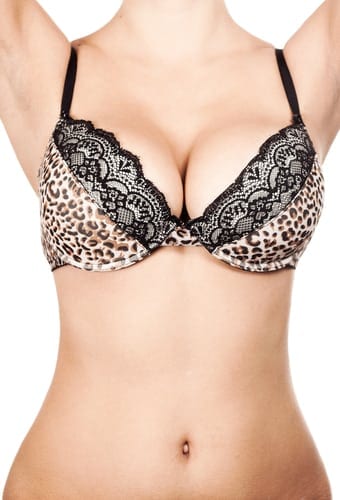 You may already know that breast implants come in various materials, such as saline, silicone, and cohesive gel. However, the shape and size that you choose are just as important as the substance that exists inside of the implants. To ensure that the implants used during your enhancement provide the best appearance for your body, the information below will help in determining the shape and size that is best for you.
Size
With the many sizes of breast implants available on the market today, choosing the right implant size and shape for you can be difficult. Therefore, when determining the size of breast implant that is best for you, one factor you should consider is your lifestyle.
Lifestyle
Your normal routine and everyday life should play a crucial role in deciding the size of your implants. Generally, women who are frequently involved in physical activities, such as yoga, soccer, or swimming, should opt for smaller sized implants. By choosing smaller implants, there is less hindrance on their range of motion
Shape
The shape of natural looking breasts tends to be sloped and in proportion with the rest of the body. When undergoing breast augmentation, there are two different shapes to choose from when deciding on implants that will best compliment your breasts.
Round Implants
Round implants are very popular for breast augmentation surgery and provide more upper fullness than teardrop implants. With round implants, the breasts tend to appear less sloped and sit up higher. The shell of these implants can be either smooth or textured at the preference of the patient, and since the implants are circular, the breast shape will not be distorted if the implant rotates in the breasts.
Teardrop (Anatomical) Implants
Teardrop implants are used less commonly during breast augmentation surgery, but they have been known to provide the breasts with a more natural looking shape. These implants only come in textured styled shells in order to lessen the chances of the implant moving around inside the breasts, which can cause a distorted appearance. Teardrop implants usually have a higher risk for causing ripples or asymmetry if they move around in the breasts.
A consultation with an experienced plastic surgeon can ultimately determine size and shape of implants will be most beneficial for you.
If you are interested in enhancing the appearance of your breasts, please contact the Diamond Face Institute today. Our Beverly Hills plastic surgeon, Dr. Jason B. Diamond, will personally select a board-certified surgeon for your surgery to ensure that you receive the safest and most effective treatment possible. Please call (310) 859-9816 or fill out our online contact form to get started.