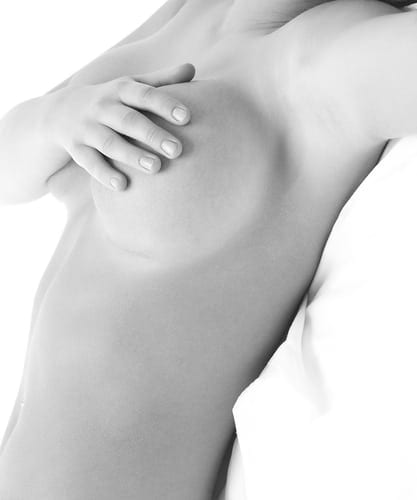 When undergoing a breast augmentation, there are many factors to consider other than just the material (saline or silicone) that is used inside of them. The shape of the implant is crucial to the overall appearance of the breasts and the surface is important to how they feel. Although every aspect of your breast augmentation will be discussed during your consultation, the following will help inform you about the different shapes and surfaces that are available for breast implants.
Type of Surface
Breast implants come in both smooth and textured surfaces. No matter which type of surface you choose, the tissues of the breasts will form a natural capsule around the implants.
Smooth
Smooth implants are softer and have a thinner shell than textured implants. This lessens the possibility of ripples or ruptures occurring after the implants are placed in the breasts. Smooth implants also cost less than their textured counterparts.
Textured
Textured implants have a lower risk for capsular contracture (scar tissue forming around the breasts), which can lead to breast revision surgery. This is due to the cohesion that is created with the breast tissue that decreases the likelihood of the implant moving. However, if textured implants do shift positions, then the breasts will appear deformed.
Type of Shape
Breast implants can either be round or teardrop, and both shapes dramatically affect the overall appearance of the breasts. The implant that is best for you will depend on your own personal preference as well as Dr. Diamond's recommendation.
Teardrop Implants
Also known as anatomical implants, teardrop implants are often desired by women who wish to maintain the natural look of their breasts. Since teardrop implants have a higher possibility of shifting around in the breasts, they are always textured.
Round Implants
Although round implants may not provide a look as natural looking as teardrop implants, they are more commonly used in breast augmentation surgery. This is because they have the ability move freely around the breasts, which lowers the chances of deformity occurring in the future.
If you feel that a breast augmentation is right for you, The Diamond Face Institute offers breast and body enhancement procedures performed by a board certified plastic surgeon personally selected by Dr. Jason B. Diamond. To schedule your consultation, please call (310) 859-9816 or fill out our online consultation form. We look forward to helping you achieve the look you desire.