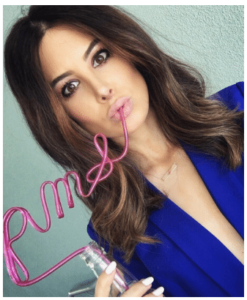 The quality of a plastic surgery practice is dependent on the skills and effectiveness of the doctor and staff. However, its lifeblood is the many clients that continue to return for services. At our practice, we pride ourselves on have top-tier customer service and offering a wide range of procedures and products to meet the needs of every one of our patients. A wonderful client of ours wrote about her most recent experience at our practice. You can read more about Natasha Adamo's experience with Dr. Diamond on her hilarious blog, Post Male Syndrome™.
First and foremost, Natasha, we want to express how flattered we are by your kind words and are pleased to know that every visit you have with us is an enjoyable and fun experience. As a long-time client of ours, your continuous patronage means the world to us. It is patients like you who have allowed us to grow from a single office in West Hollywood to the thriving worldwide practice we are today.
If you haven't come across Natasha's blog before, you should definitely read it. She discusses relationships, self-improvement, and lifestyle with humor and grace. Natasha's brand reflects the same ideals we seek to uphold in our practice: that beauty isn't just about looking your best; it's also about feeling your best. Stress, anxiety, and pollutants from a large city can all have negative effects on your skin and your confidence.
Natasha's IPL Photofacial
Natasha sees us regularly for TMJ treatments, but this day she came into the office to restore brightness and vibrancy to her skin. She had complained of stress dulling her skin, so we decided that an IPL photofacial was the best treatment for her needs. Our LUMECCA™ IPL laser treatments provide non-surgical skin rejuvenation with the fastest results available in today's market. IPL treatments are wonderful for anyone looking to improve the appearance of:
Hyperpigmentation

Sun damage

Surface veins

Rosacea

Freckles
Other Laser Treatments
Natasha is still in the grips of her youth, and her skin needs are very different from many of our other clients. We offer a full range of laser treatments designed to target the wide spectrum of skin problems.
FRACTORA™ laser treatments

are most suitable for patients who have begun to show signs of aging. FRACTORA™ treatments improve skin texture, fine lines, wrinkles, acne scarring, and skin pigmentation. It is commonly used to treat the full face and neck for both tone improvement, textural improvement, and skin tightening.

FORMA™ laser treatments

are best for patients with mild skin laxity in the face and neck. This relaxing laser treatment uses radio waves to heat the skin and stimulate new collagen production. The FORMA™ laser process causes skin contraction, restoring a firmer, smoother facial appearance. FORMA™ PLUS can be used to improve skin elasticity on other areas of the body including the abdomen, arms, thighs, back, and knees.
Tonya's Facial Contouring
Like Natasha says in her blog, EVERYONE is contouring. While most people are attempting to contour using makeup, we provide real facial contouring without any makeup. Tonya, Natasha's friend and The BrowGal™, underwent Dr. Diamond's patented Diamond Facial Sculpting®. This non-surgical facial sculpting injects a filler onto the bony surfaces of the face, paying close attention to the shape of the high lateral cheekbone and central chin. Dr. Diamond builds the filler over time, perfectly sculpting attractive angles along the cheeks, jawline, and chin. It is these defined, sculpted facial angles that are the epitome of Hollywood beauty.
If you want to read more about Natasha's life, her relationships, and her journey to finding happiness, visit her blog, Post Male Syndrome™.
If you would like to schedule your consultation with Dr. Diamond, contact our office at (310) 859-9816 or fill out our online contact form for additional information.
**Photos are courtesy of Natasha Adamo's blog, Post Male Syndrome™.